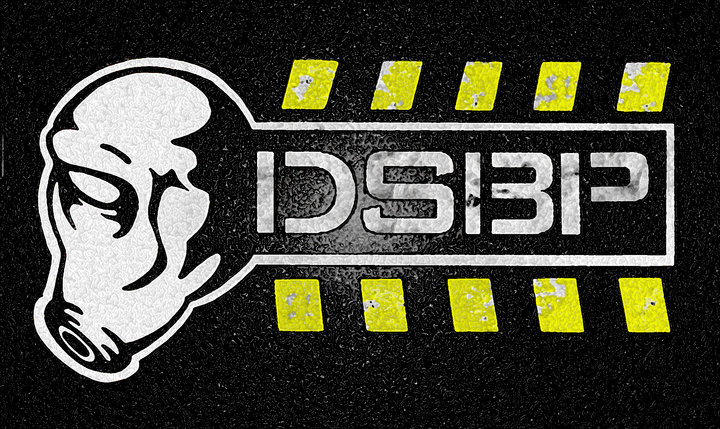 DSBP RECORDS specializes in ELECTRONIC, INDUSTRIAL, POWER NOISE, EXPERIMENTAL, EBM, IDM, COLDWAVE, SYNTHPOP MUSIC! spanning 20 + years in the UNDERGROUND INDUSTRIAL SCENE
Microwaved
The album features additional programming, mixing and mastering of Sean Payne of Cyanotic and Glitch Mode Recordings (on tour now), and the vocal talents of the likes of Inquisitor Uzumki of dreDDup, Daveoramma Seven of Society Burning, Darrin C Huss of Psyche and Violette Syn as well as the guitar work of Sean 'Satyr' Tracy of PRODUKT. If you dig WAX TRAX!, Re-Constriction, 90's Cleopatra Records (before all the compilations), Fifth Column Records, Slipdisc and TVT (before they were sold) then this record may be just what the doctor ordered.


Track Listing:
1. Ascension (Ft. Sean "Satyr" Tracy of PRODUKT)
2. My Personal Judas (Ft. Inquisitor Izumaqi of dreDDup)
3. World Destruction
4. Dirty Politics (Ft. Daveoramma Seven of Society Burning and Sean "Satyr" Tracy of PRODUKT)
5. Broken on the Floor (Ft. Darrin C. Huss of Psyche)
6. Monster & The Girl
7. Escape
8. Breathe
9. Waste (Ft. Violette Syn)
10. Truth Is
11. Retribution



ARTIST: MICROWAVED
TITLE: "JESSE"
FORMAT: CD
LABEL: DSBP
CATALOG #: DSBP#1120
RUNNING TIME: 46:36 minutes/ 11 songs
RELEASE DATE: NOVEMBER 20TH, 2014
DISTRIBUTION: DSBP, ISOTANK, STORMING THE BASE(North America), POPONAUT, INDIETECTIVE(GERMANY),

**PRE-ORDER NOW!! $15.00 PPD/ $22.00(EUROPE, OVERSEAS)
*** EACH ORDER COMES WITH A FREE COMPILATION CD AS WELL!!
+ FREE MP3 TRACKS !! https://soundcloud.com/microwaved/retribution


[pre-order cd] [pre-order mp3]
[soundcloud]
[facebook]
[twitter]

Formed from the ashes of countless other projects, some successful, some not so much, Microwaved was born. Gabriel Wilkinson first started the project as an outlet for his electronic ideas while playing in different metal and punk bands from the mid 90's through the early 2000's. Wilkinson honed his craft learning about as many different styles of music as possible and incorporating what worked into his own voice while keeping one foot firmly planted in the greatest era of North American industrial music.

Gabriel was in love with all things Wax Trax! from his first listen of KMFDM on 120 Minutes one fateful night in the late 80's on the pioneering MTV alternative music show. After seeking out everything he possibly could about KMFDM and then Ministry, My Life with the Thrill Kill Kult, Sister Machine Gun and Die Warsau he expanded his musical net taking in great artists from Nettwerk, Cleopatra, Re-Constriction, Fifth Column Records, Slipdisc, and even some of the majors that were signing bands like Nine Inch Nails, Stabbing Westward and God Lives Underwater. He had been in love with synths and sampling since he first heard Steve Miller Bands "Jet Airliner" and The Beatles "Revolution No.9". Industrial music, namely North American industrial music, was the answer to his musical searching and thus began his love affair of electronics and harsh guitars.

Through the years, Wilkinson experimented with many different styles in the genre but it wasn't until the mid 2000's that his sound really became his own. Focusing on melody in the keyboards with heartfelt lyrics about his life and crushing guitars to bring the aggression. Wilkinson has worked with countless local and national acts on different recordings but Jesse sees him collaborating with some of his peers as well as some of his direct inspirations.

Through his career Wilkinson has been active on the live circuit as well playing with bands like Slipknot, Mudvayne, American Head Charge, Combichirst, Psyclon 9, Dawn of Ashes, System of a Down, Static-X, Cattle Decapitation and countless local and regional acts. He continues to hone his live show by incorporating live musicians to round out his electronic back ground and using a female singer as well to add depth and emotion to some of his more heart felt lyrics.

In September of 2012, Wilkinson's life changed forever. He lost his younger brother Jesse Christian Wilkinson for whom the album is dedicated too. Many of the tracks were spawned from that grief he dealt with, namely the track "Breathe" which doesn't sugar coat exactly how it felt for Gabriel to lose his brother so suddenly. Shortly after his brother's death, Wilkinson also divorced his wife of 10 years and the result is also heard on the record with songs like "Escape" and "Waste" being the forerunners for his acceptance of a failed marriage and the loss of his wife and the mother of his children. Wilkinson has also had a very public battle with alcohol addiction, "Monster & The Girl" started out in an entire different direction but after some guidance from producer and collaborator Sean Payne a different direction was chosen and the Monster became Wilkinson's addiction.

Jesse is the most raw and heartfelt album of his career and it's also the most well produced. Through the years Wilkinson has sought production help from the likes of Steven Seibold of Hate Dept., Steve Austin of Today is the Day, Rob Early of Retrogramme and various other producers but it wasn't until David Schock of WTII Records recommended Sean Payne of Cyanotic/Glitch Mode Recordings did he finally find the producer that understood his direction and his passion for the music he grew up on. Payne took Wilkinson's demos and helped formulate and create the most focused and best sounding record of Gabriel's career in music and from the sounds of it, this will be a collaboration that shall remain intact for years to come.

Jesse is the record that Wilkinson has been trying to create since he first got his Roland XP-50 Music Workstation and this record will hopefully find a home in your physical or digital collection.